Breakfast
START YOUR DAY IN THE MOST DELICIOUS WAY!
Greek – Cretan Breakfast
Sweet and savory dishes
Who doesn't love a delicious, full breakfast with a fresh juice with Cretan oranges? Using products from our local producers, we create Cretan recipes with rich flavor and high nutritional value, in order to offer you unique and tasteful dishes.
LUNCH BASKET
If you schedule a trip and you are out the whole day, we can prepare a pack with delicious snacks to take on your trip.
Bread and baked goods
White and multigrain bread, bread with fermented rye, traditional barley rusks (dakos), butter croissants, chocolate bars & raisins, apple pie, cinnamon, almond, almond & honey, and chocolate biscuits, vanilla and chocolate muffins, scones with syrop, traditional, crunchy Greek pancakes (homemade).
Juice, Coffee, Beverages
Freshly squeezed juice from Cretan oranges, a variety of fresh juices, Greek coffee, black coffee, Nescafe, Espresso, Cappuccino, hot chocolate, fresh milk, Cretan herbs, big variety of European tea, traditional Cretan cinnamon, orgeat and more.
Homemade Sweets
Pecan pie, syrupy cake, traditional halva from semolina, various flavors of cake, traditional Greek doughnuts, homemade Greek traditional pancakes and waffles, vanilla, chocolate, rice pudding, caramel custard, panna cotta, jelly in various flavors, all on different days of the week.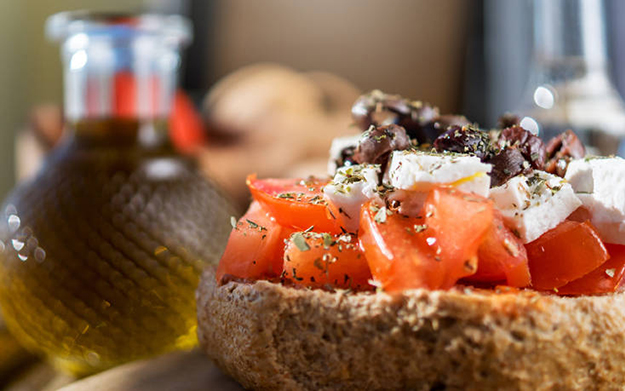 Salty Start
Fresh light & whole milk, Greek yogurt, butter, margarine, Greek feta, Cretan cottage cheese, Cretan gruyere, traditional Cretan myzithra from Chania, semi-hard cheese. Gluten free cured meats: bacon, sausages, hum, salami, turkey. Extra virgin Cretan olive oil, Kalamata olives, bruised green and wrinkled olives.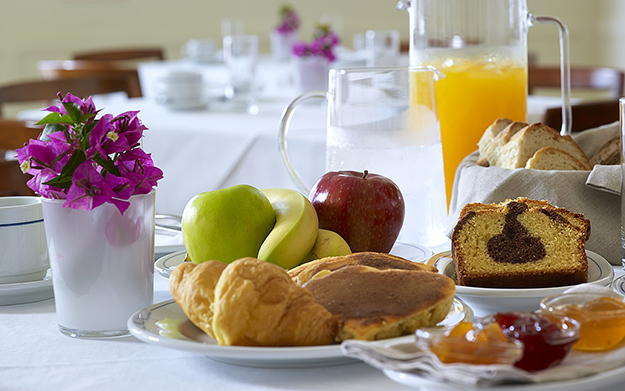 Flavors full of energy
Variety of whole and sliced fruit, Cretan thyme honey, hazelnut praline with chocolate, sesame paste with honey and chocolate, muesli, corn flakes plain & with chocolate, rice flakes with chocolate, dried fruit (plums, apricots, raisins), marmalade (quince, orange, apricot, strawberry, peach), chunky marmalade (bergamot, orange, plum, strawberry, bergamot, fig), compote (peach, apricot and boiled dried apricot sugar free).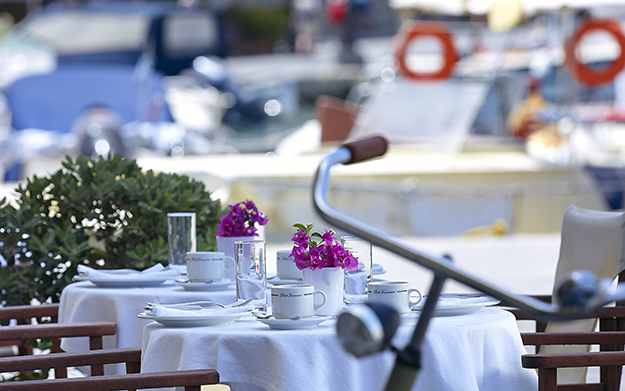 Delicious Dishes
Eggs, omelet plain, with cured meats, or with vegetables, strapatsada (scrambled eggs with tomatoes) plain or with zucchini (sfouggato), cheese pie, spinach pie, pie with greens, traditional pie from Sfakia, curd pastries, greens pastries, lychnarakia ( pastries with curd), all on different days of the week.