Open Bath Suite with Sea View
AT CHANIA'S OLD VENETIAN PORT
Open Bath Suite with Sea View
Romantic vacation with your other half!
Enjoy your honeymoon or a romantic trip at our Open Bath Suite. It includes a spacious bedroom with private balcony and comfortable marble bathroom with an open bathtub and a separate shower. Both these spaces offer amazing views of the Old Port and of the sea. It comes with a queen size bed with a Coco-Mat sleep system. It has two Coco-Mat pillows per visitors, a hard one from natural rubber and one soft from goose feathers, satin stripe duvet and a 100% cotton Nef-Nef protective duvet cover for winter months and a 100% cotton Nef-Nef duvet for the summer.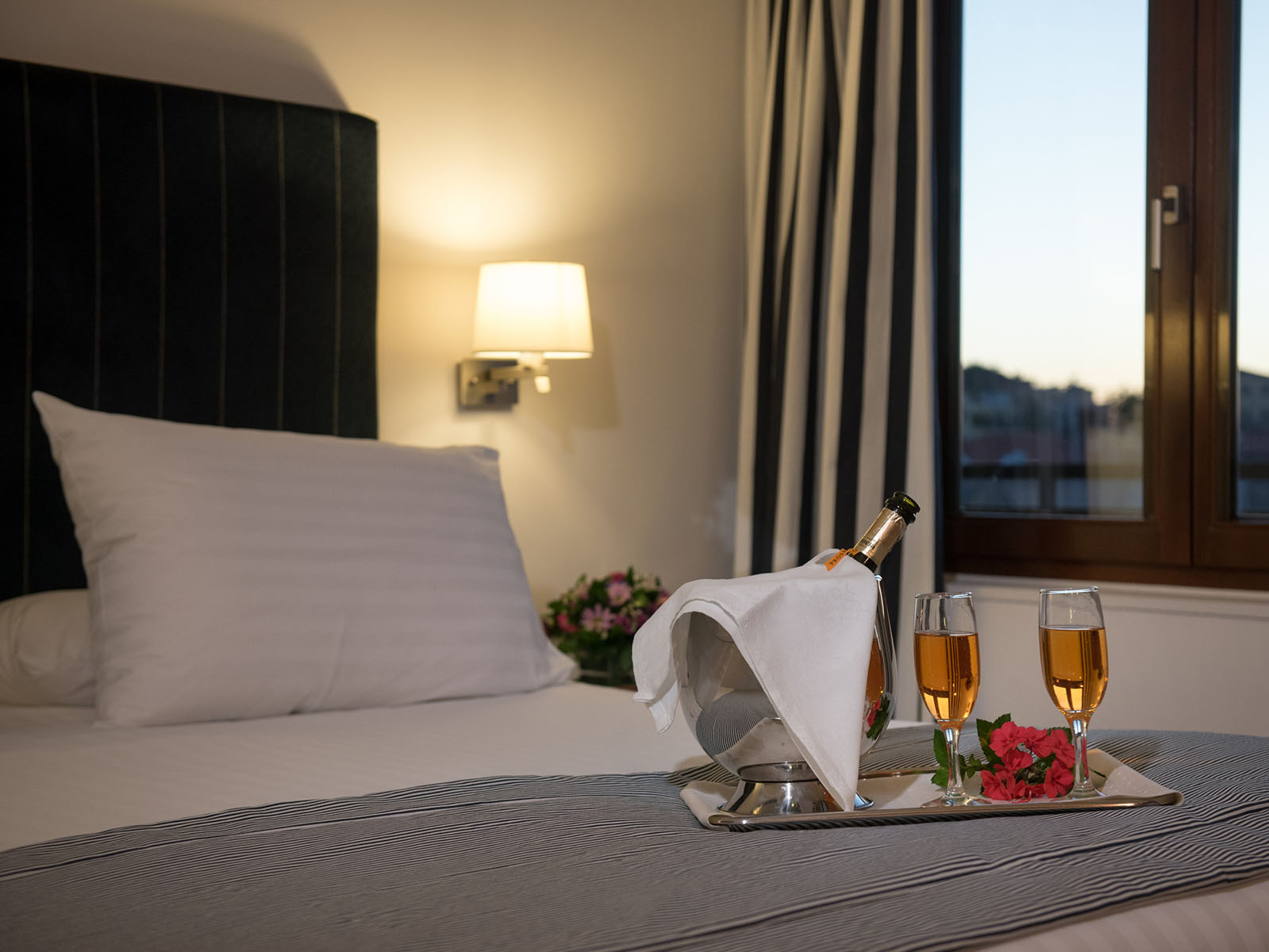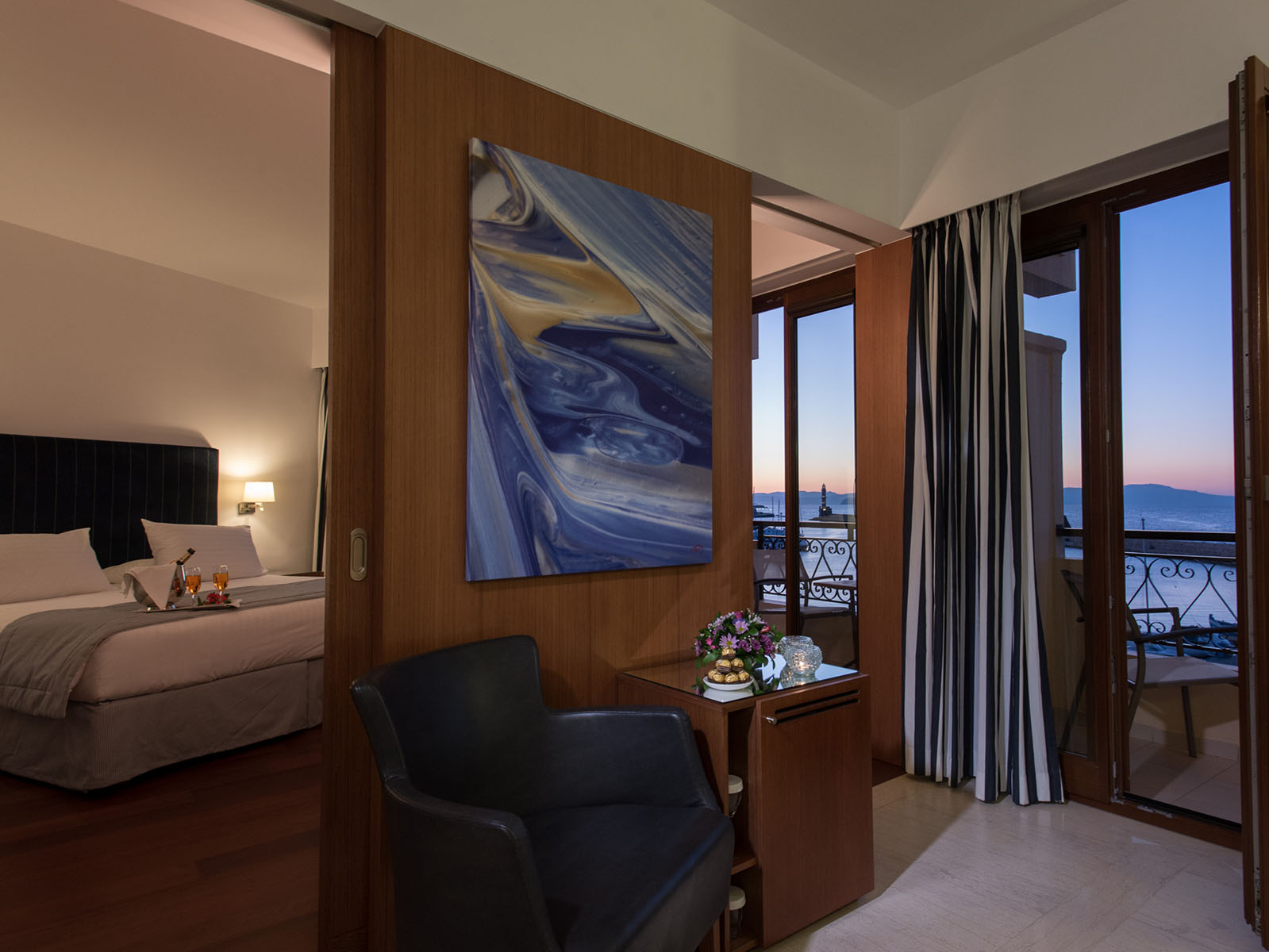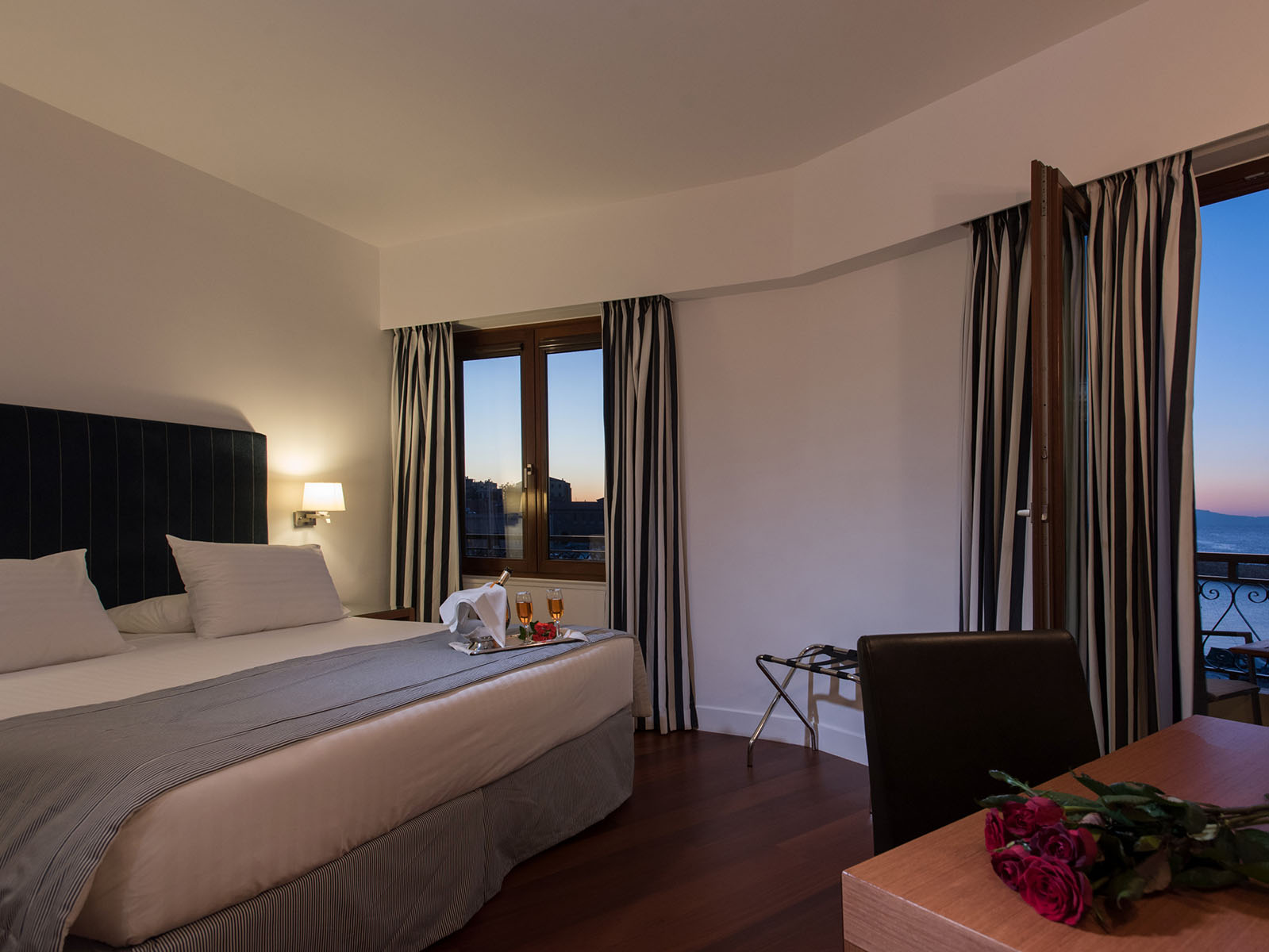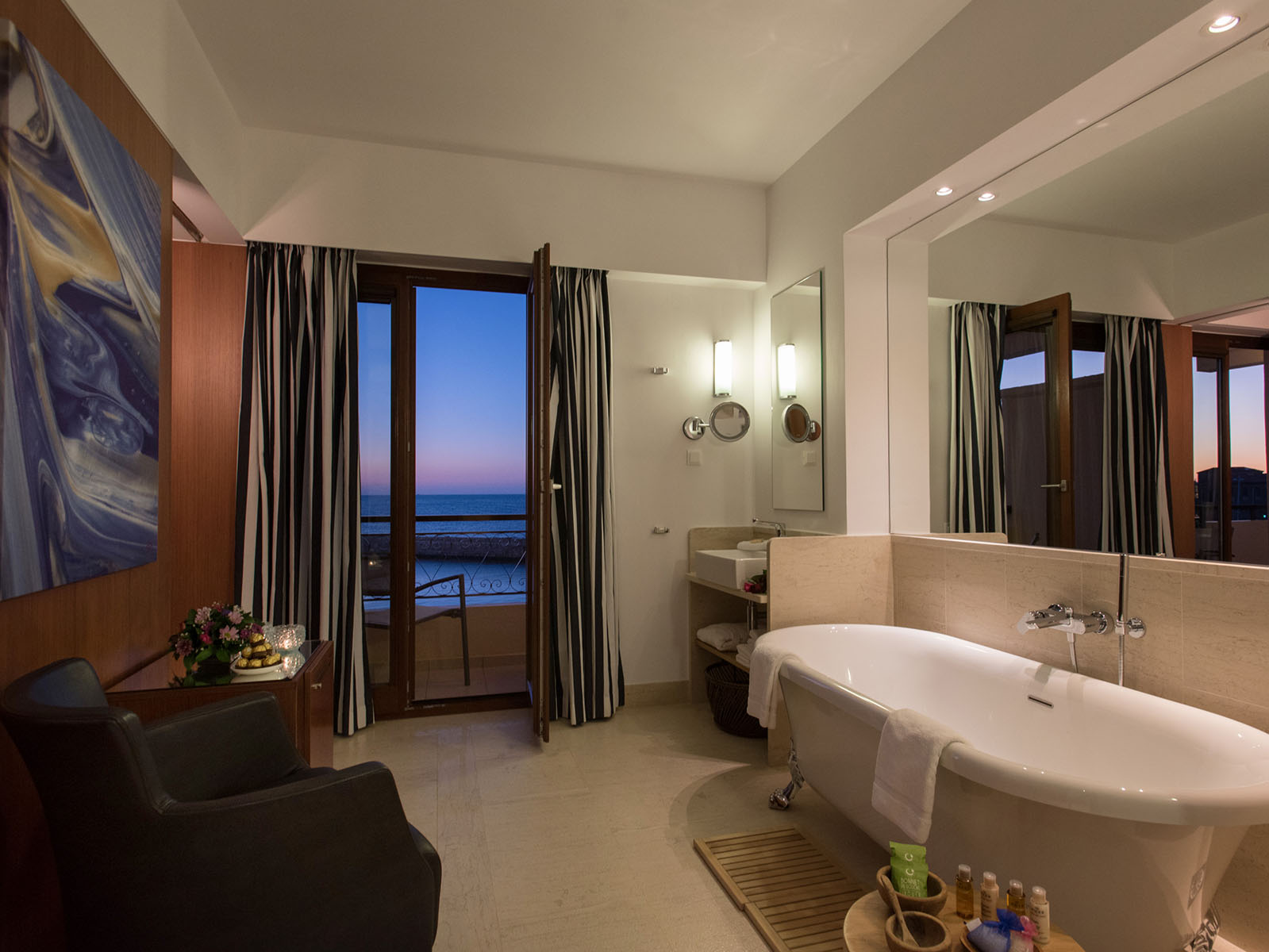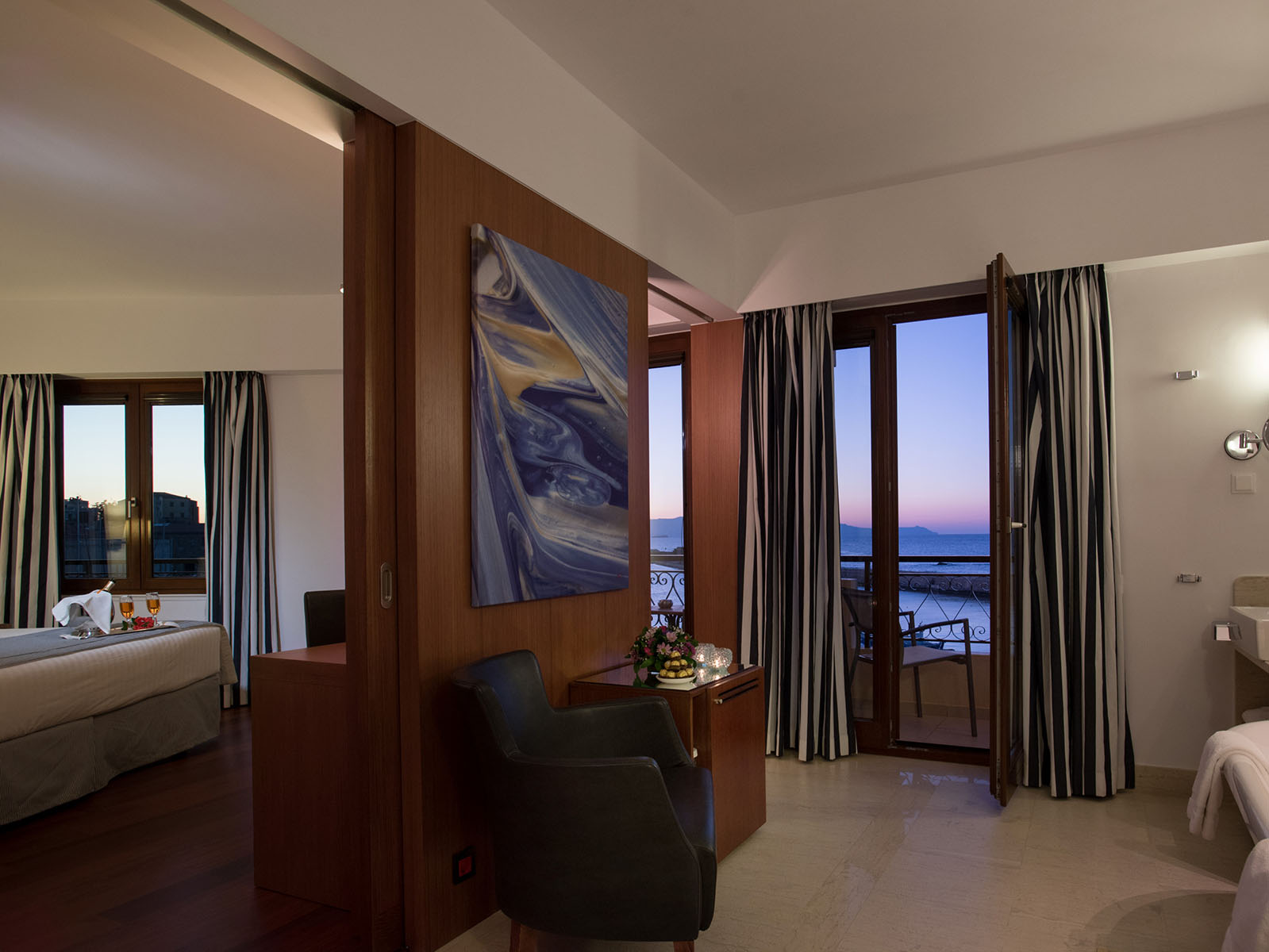 BOOK YOUR STAY AT THE OPEN BATH SUITE WITH SEA VIEW
Respecting the environment
For maximum energy efficiency, all our rooms are equipped with wooden Holz door frames with double energy efficient window panes that ensure sound and heat insulation and a blackout system that ensures total darkness, if the guest wishes to do so. The geothermal heating allow the guests to choose the ideal temperature for them.
Amenities
Our Open Bath Suite have marble floors, wardrobe, private balcony, quite automotive ventilation for the bathroom, Valera hair dryer 2000W and iron upon request.
Greek Breakfast
Start your day in the most delicious way! Enjoy a full breakfast with savory and sweet Cretan dishes made with traditional, local ingredients. If you wish to enjoy your breakfast in your room, we will bring it to you from 07:00 to 10:30 with no extra charge.
don't miss our latest offers
explore